James S. Jenkins
My main research interests are mainly focused on the search for extrasolar planets using the radial velocity method. In particular, I study planets orbiting the most metal-rich stars close to the Sun. I also spend a lot of my time searching for low-mass rocky planets by using multiple telescopes spread throughout the world, particularly the vast array of riches we have available in Chile.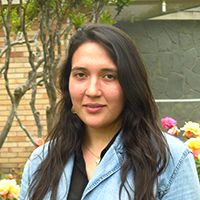 Aurora Aguayo
I am an undergraduate student working on the radial velocity method of exoplanet detection. My research involves developing a pipeline to calculate radial velocities of nearby stars using instruments like CORALIE and HARPS, both located here in Chile. I am currently applying the pipeline to measure the orbits of spectroscopic binaries that we have discovered as part of the Calan-Hertfordshire Extrasolar Planet Search.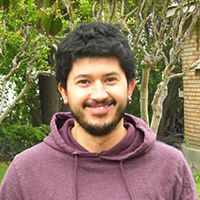 Matías Diaz
As a graduate student here at the DAS, my research is focused twoards the detection of extrasolar planets using the radial velocity technique. I use high precision instruments, such as the Carnegie Planet Finder Spectrograph (PFS) at LCO and HARPS at La Silla, both located in the North of Chile, to hunt exoplanets around nearby stars in the Southern Hemisphere. I want to address the occurrence of low-mass rocky exoplanets orbiting the nearest and brightest stars to the Sun. These candidates would stand as prime targets for future direct imaging and spectroscopy campaigns using the next generation of ground and space based telescopes.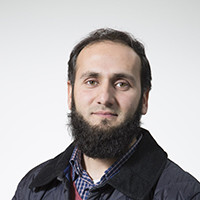 Salman Khan
I am a postdoctoral researcher at the Center for Multidisciplinary Research on Signal Processing, where I apply signal processing theory and methods, together with pattern classification techniques, to problems in multiple application fields including astronomy, speech, volcanology, mining, and communications. My research interests include signal processing, particularly focused towards Doppler signal detection in radial velocity timeseries data, along with machine learning techniques, pattern recognition, and big data.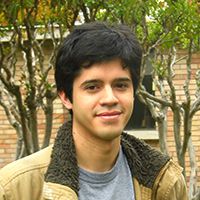 Blake Pantoja
I am a graduate student interested in using direct imaging methods for detecting brown dwarfs, low-mass stars, and extrasolar planets. I focus on stars with long-period radial velocity trends, as it increases the likelihood of directly detecting a companion. I use a variety of instruments right here in Chile, including cutting-edge high-contrast imagers like SPHERE and GPI, and look forward to the possibility of finding rocky planets with future instruments for the extremely large 20–40 meter class telescopes.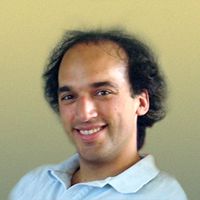 Patricio Rojo
My main research interests are focused on the study of extraterrestrial atmospheres through the use of ground based telescopes. The aim is to help constrain the diversity and temporal variability of atmospheres, paving the way towards understanding the spread of habitable environments in the Solar System and beyond.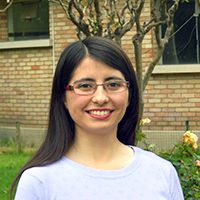 Maritza Soto
My graduate research is based on the detection of planetary companions using radial velocity methods. In particular, I am focused on planets orbiting subgiant stars with very small orbits, periods of around 3 days or less. I hope to better understand the effects of stellar evolution on planetary system structure. I mainly data from the FEROS spectrograph on the 2.2 MPG telescope and from the HARPS spectrograph on the ESO 3.6m telescope, both located at the ESO La Silla Observatory. I also use this high-resolution spectra to infer the stellar parameters of the stars, and their abundances, by using an automatic method which allows us to make fast and accurate computations. These parameters will be of great interest for future missions to discover new planets, missions like TESS and PLATO.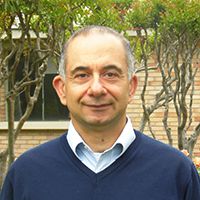 Nestor Becerra
I am a Professor at the Department of Electrical Engineering, University of Chile, where I currently work on robust speech recognition/speaker verification, language learning, dialogue systems and voice over IP. I started the Speech Processing and Transmission Laboratory to carry out research on speech technology applications on human-robot interaction, Internet, and telephone lines. My research also includes multidisciplinary studies of signal processing in fields such as astronomy, mining, and volcanology.
Rodrigo Mahú
I am an electrical engineer student whose main research interests include signal processing and automatic control. Recently I have been focused on the analysis of periodic signals in unevenly sampled data, as applied to exoplanet search by radial velocity data and the filtration of transit data for characterization of exoplanetary atmospheres.